LICENSED REAL ESTATE SALESPERSON
Cathlene as a New York native has had a front row seat to the city's consistently developing landscape over the years. Born and raised in Brooklyn, Cathlene became fascinated with the home buying and selling process early on after attending countless neighborhood open houses. She particularly found the intersection between new development and historical properties throughout the city exciting. These formative experiences pushed Cathlene in the direction of real estate as she saw this as an opportunity to challenge herself as a person and continue to be of service to those around her along the way.
With a background in management Cathlene excels at working with people of all backgrounds and takes pride in being a source of knowledge and support for her clients. She is committed to doing whatever it takes to make sure that, whether assisting with buying,selling or renting, you will find a place you can call home.
LICENSED REAL ESTATE SALESPERSON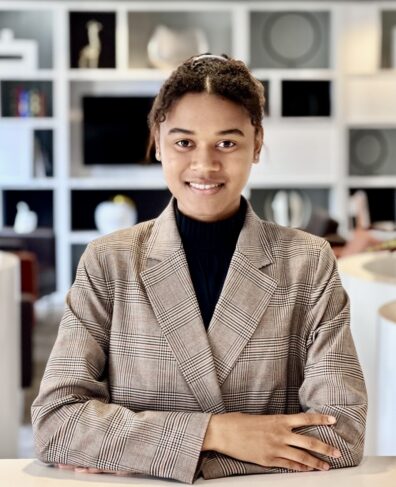 Kine moved from New Zealand to New York, and found the city vibrant, filled with history, culture and opportunities. This catapulted her into a fascination with Real estate which culminated into her unique approach. Pairing her extensive knowledge about the history and vibrancy of both the old, and the new New York with her top level customer service skills creates the perfect breeding ground for success. She likes to focus on the bigger picture, with excellent transaction skills. Every detail from interior design, to location, to the history within each brick is top priority. Her extensive understanding of the market mixed with her detail oriented personality allows you to have someone who is fully well rounded and informed when it comes to real estate and everything that that entails. Every corner of New York from pre-war to new development is soaked in history and your new home will be a part of the energy that makes
New York, the greatest city in the world. She likes to provide her clients with a full range of services and do whatever it takes to make your experience the best that it can be.