LICENSED REAL ESTATE SALESPERSON
Tiffany's mission is to have people's dreams come to light when finding a home. Being the creative person she prides herself on she is confident that she will find the most beautiful spaces on clients' behaves.
Graduating from Penn State University with a degree in Public Relations, she possesses the communication skills and negotiation knowledge to achieve the best deal for her clients'! Tiffany has extensive knowledge of the New York City market and is confident she will find a home for you!
She has many passions in her life, she had the amazing opportunities to study with interior designers and fashion designers leaving her with exquisite taste and a good eye for detail and design! She got to experience living in Florence, Italy working on art, interior design and marketing, providing her with alternate cultural views on design and the European markets.
She is a beautiful spirit looking to make your day easier by creating the experience with her to be insightful, fun and easy! She is looking forward to meeting with you to find the home perfect for you!
Languages spoken: sign language
LICENSED REAL ESTATE SALESPERSON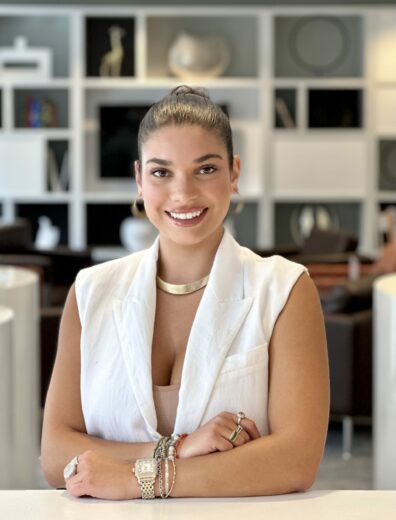 Tiffany's mission is to have people's dreams come to light when finding a home. Being the creative person she prides herself on she is confident that she will find the most beautiful spaces on clients' behaves.

Graduating from Penn State University with a degree in Public Relations, she possesses the communication skills and negotiation knowledge to achieve the best deal for her clients'! Tiffany has extensive knowledge of the New York City market and is confident she will find a home for you!
She has many passions in her life, she had the amazing opportunities to study with interior designers and fashion designers leaving her with exquisite taste and a good eye for detail and design! She got to experience living in Florence, Italy working on art, interior design and marketing, providing her with alternate cultural views on design and the European markets.

She is a beautiful spirit looking to make your day easier by creating the experience with her to be insightful, fun and easy! She is looking forward to meeting with you to find the home perfect for you!
Languages spoken: sign language