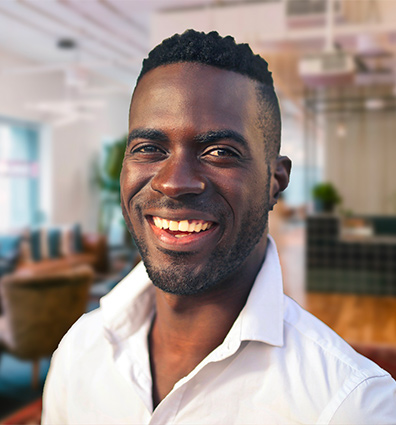 Terry James
REAL ESTATE SALESPERSON

terryj@spiralny.com

212-381-0596

212-367-7399
Treating every customer and client with the highest level of professionalism and compassion is Terry's business approach. The standards of integrity, accountability, and dedication he upholds as a real estate agent were honed over a decade in hospitality, where excellence was always the top priority.
A Brooklyn native and longtime resident, Terry specializes in rentals and sales in his hometown borough and throughout the five boroughs of New York City. With over 5 years in real estate, Terry represents a new breed of a modern professional with a well-rounded knowledge of the business.
Terry prioritizes honesty, positivity, and efficiency when building a foundation of trust with his clients. He strives to create a rapport and sense of loyalty that can transcend a single transaction, and last a lifetime. His sharp mind, keen negotiating skills, and continual hunger for growth and knowledge inspire success in all he does.