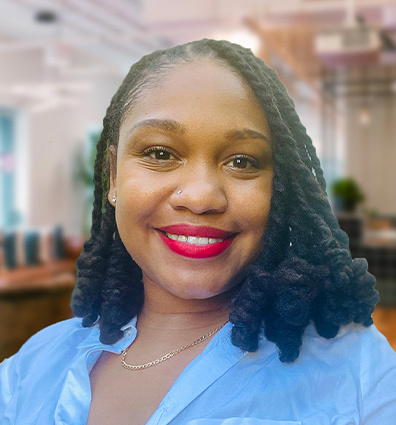 Sabrina Johnson
LICENSED REAL ESTATE SALESPERSON

sabrinaj@spiralny.com

212-381-0596

917-383-1222
Sabrina was born and raised in Atlanta, GA but New York has always been her second home. Since childhood, Sabrina has had a fascination with real estate, architecture, and design. Couple this with her passion to help people get what they desire, Sabrina is a great person to have on your team when looking for a place to call your home.
Sabrina has an extensive background in teacher education and client consulting. This makes it very important to her to get an in-depth idea of what you want and to make sure that you are kept informed every step of the way.
Since permanently moving to New York Sabrina has engulfed herself in her real estate career. The real estate market in NYC, as well as the surrounding suburban areas, has become second nature to Sabrina. She wholeheartedly appreciates the variety of neighborhoods in New York and she enjoys learning more and more every day about the diverse cultural experiences it offers.
She has worked at multiple well known real estate companies and has earned the respect of her colleagues and clients through her down to earth approach and devotion to the needs of her clients. Sabrina's intimate knowledge of New York and her experiences give her the enthusiasm and passion to make sure that you find the perfect spot in a place she affectionately calls home.