LICENSED REAL ESTATE SALESPERSON
When you choose Khalida as your real estate agent, you can be confident that you have a knowledgeable and reliable ally by your side, ready to make your dreams of finding the perfect property a reality. As highly motivated and results-driven professional, known for her exceptional communication and negotiation skills. Her project management experience ensures a meticulous and organized approach to every transaction, making your real estate experience smooth and hassle-free.
With an in-depth understanding of the New York market, you will be up-to-date with the latest trends and opportunities and will be provided with valuable insights. Whether you're buying, selling, or investing, you will set with dedication to client satisfaction for all your real estate needs.
Experience the difference of working with a true professional – contact Khalida today for all your real estate endeavors in New York!
Languages spoken: English, Russian, Azerbaijani, Turkish
LICENSED REAL ESTATE SALESPERSON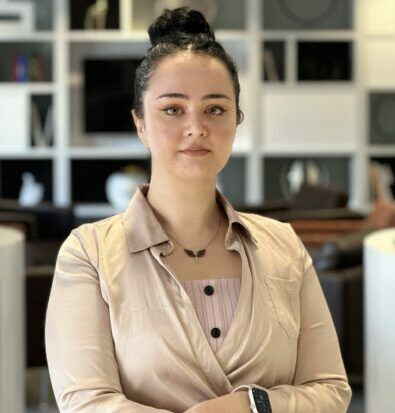 When you choose Khalida as your real estate agent, you can be confident that you have a knowledgeable and reliable ally by your side, ready to make your dreams of finding the perfect property a reality. As highly motivated and results-driven professional, known for her exceptional communication and negotiation skills. Her project management experience ensures a meticulous and organized approach to every transaction, making your real estate experience smooth and hassle-free.

With an in-depth understanding of the New York market, you will be up-to-date with the latest trends and opportunities and will be provided with valuable insights. Whether you're buying, selling, or investing, you will set with dedication to client satisfaction for all your real estate needs.

Experience the difference of working with a true professional – contact Khalida today for all your real estate endeavors in New York!

Languages spoken: English, Russian, Azerbaijani, Turkish